Winter Gardening Weekend 2009

Another year, another theme… this time our first snow scene.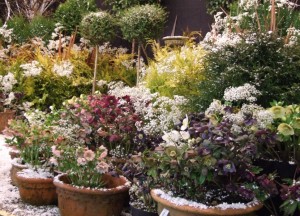 A rather formal layout with statues, pots and planters, regular clipped foliage and conifer avenues made this one completely different.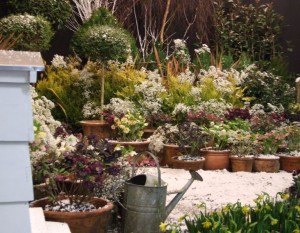 An introduction of cut Gypsophila and liberal sprinklings of 'snow' all add to the effect with the two large white trees in the background.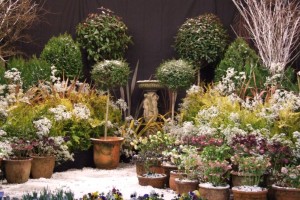 A few props ( beehives, watering can etc.) finish it off.