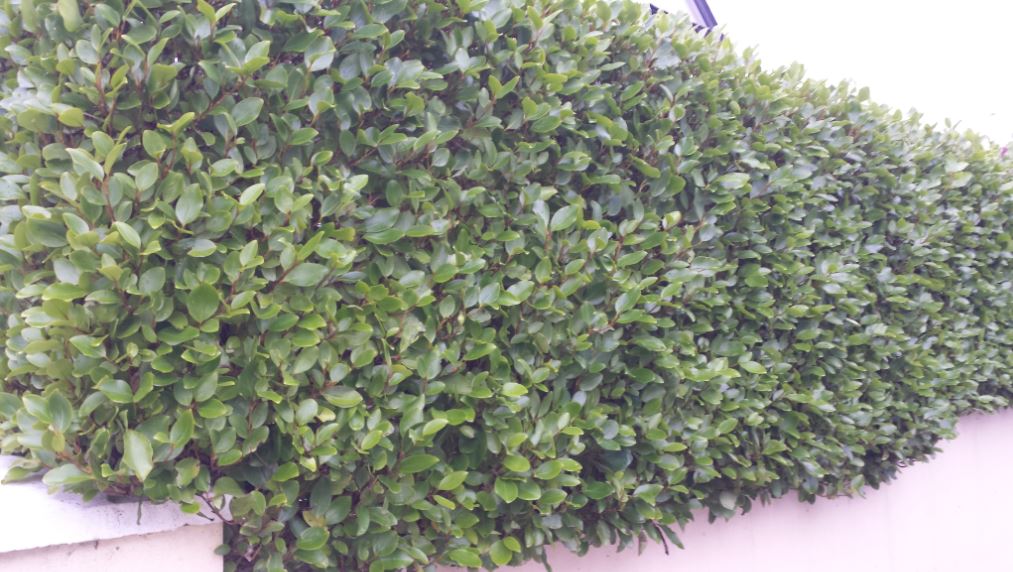 Hedging plants.
During the dormant season (November – March) The nursery has a good selection of bare rooted and potted hedging plants. We pride ourselves on the quality of these, not being small weedy 'field hedging' but good, strong well rooted garden centre quality plants. The success rate is far higher than cheaper inferior transplants.
Plants available come in a number of sizes depending upon the genus and popularity. Even if we don't have the type or size that you are looking for we can usually get them reasonably quickly. Give us a ring to check.
Please ring the nursery on (01559 363389) for availability and quotes for larger quantities and items not listed.
All hedging comes in two types.  All are bare rooted but for larger quantities (25+) we offer them loose, otherwise they are packed into moist compost and potted in (usually) 5's. This makes them much more manageable, being happy to sit like this for many months. Just keep them well watered.
Also available for hedging are two types of Leylandii (very fast growing forming a good hedge when trimmed regularly), both green and gold, as well as Grisselina (A brilliant evergreen coastal hedge)