Our 19th Winter Gardening Weekend
The stage display was a great success. The Hellebores were back in their full glory and we purchased a specially printed backdrop to add to the effect. The response as people entered the hall was heart warming and their comments made the event worth while.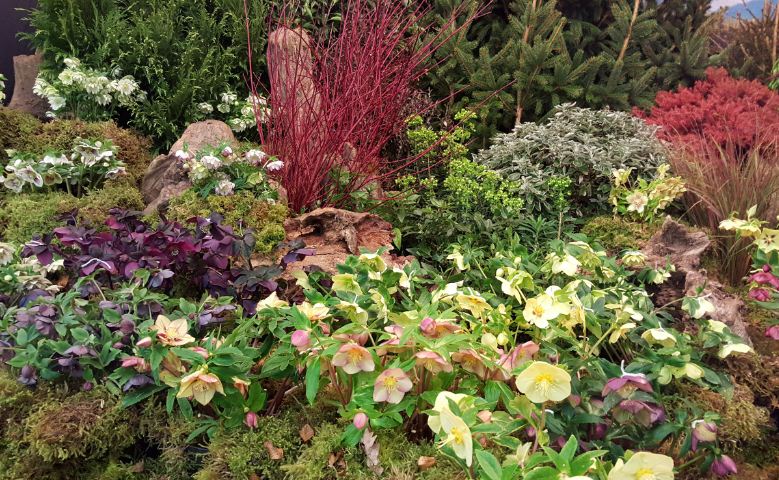 All involved had a fantastic time and it is with a warm heart that we thank all who helped out and attended, we couldn't do it without you!