Well what a start to the new year, I am sure we don't need reminding about all this rain. However on our one dry day this year we did get into the garden to pick up the old leaves, to rake the paths and generally tidy up. What a difference it makes and then guess what? It started to rain again. At last the Hellebores are beginning to come into their own. It is with great joy that I watch them emerge and flourish, winter seems so much shorter when sitting amongst them with a cuppa!. There are some lovely ones for sale and some up and coming ones to drool over. The stock tunnels are waking up at last! Seed is still available and a limited range of seedlings in some really exciting colour combinations are being offered for the first time….
Don't forget our Winter Gardening Weekend this year on 19th, 20th and 21st February in the Tysul Hall, Llandysul. Details of the speakers, past events and the general theme are listed above, under 'Shows and Events' and 'Our Calender'.
Free entry over the three days in a lovely atmospheric warm location.
Ring the nursery for details (01559 363389)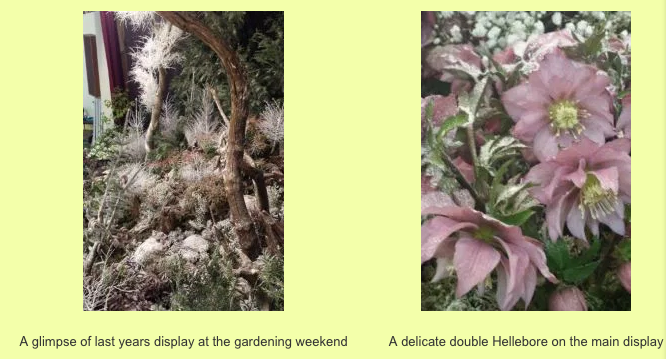 This year we are hoping to re-open 'Mums' garden that has been neglected, if not abandoned, since she moved away 5 years ago. It has been an interesting task and is now looking as if we are at last getting there. If you fancy a look at the work in progress, just ask someone at the nursery and they will give you a sneak preview.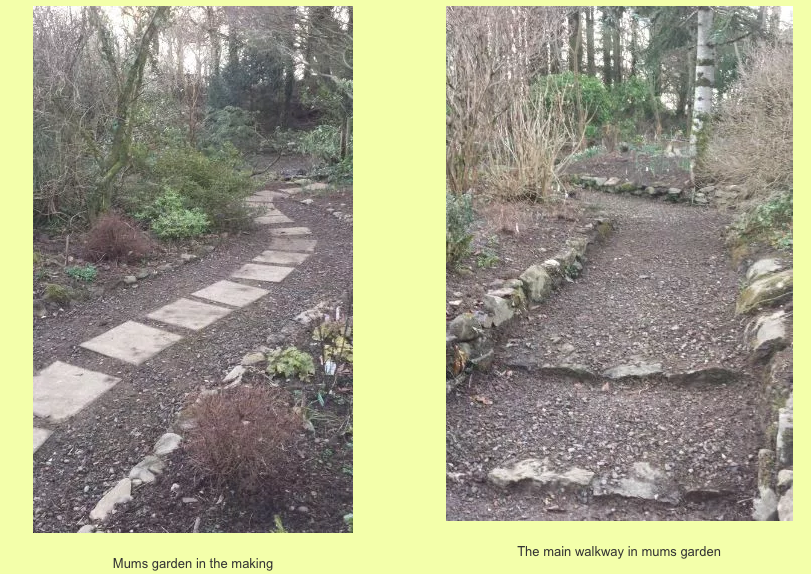 It is really lovely to see life emerging in the garden once again, predominantly Hellebores and snowdrops pushing up through sodden ground, yet the Skimmias are still looking good. There is hardly a month in the year when they don't have either buds, flowers or berries to brighten the days. Their intense fragrance fills the garden in March/April – and they grow in dense shade what more can we ask from these fantastic evergreen shrubs

Finally if you have anything that you would like us to add to our calendar, garden club talks, open gardens etc., then please send me an email with a brief (or long) description and I will put it on for you. This is open to local and gardening related events only.
Email me on sales@farmyardnurseries.co.uk
Happy gardening Rich :-)